The coast of the County of Moray is about 40 miles long.
It is part of a whole – from Inverness to Peterhead – which was included in a list of top-rated coastal destinations highlighted by National Geographic in 2010.
The article on their Travel website made particular mention of Moray's amazing cliff scenery and visitor-welcoming community.
Going East to West along the coast of Moray, you begin at Culbin Forest.
The way is interrupted by the entrance to Findhorn Bay, with the settlement of Findhorn on its east side.
There is then the wide, sandy curve of Burghead Bay, including Roseisle Beach, and you then come to the town of Burghead on its promontory.
The coast has many cliffs and caves over the next stretch passing Cummingston and Hopeman.
Another sandy beach appears, as you near Covesea Lighthouse.
This is no longer an active beacon but it marks the northernmost point on the southern coast of the Moray Firth.
The beach below the lighthouse – Silver Sands – gives way to Lossiemouth's West Beach and then the town of Lossiemouth itself.
The East Beach at Lossiemouth is normally reached over a pedestrian footbridge.

This is now the long, shallow bay known as Spey Bay.
Sand gives way to shingle and eventually the village of Kingston, at the west side of the mouth of the River Spey. You have to go inland about a mile to the former railway viaduct at Garmouth to cross the Spey and, once you get back to the east side of the mouth of the Spey – at the village known as Spey Bay – there is the Whale and Dolphin Conservation Society Visitor Centre with lots of information about the cetaceans who inhabit the Moray Firth (and are regularly visible from Spey Bay).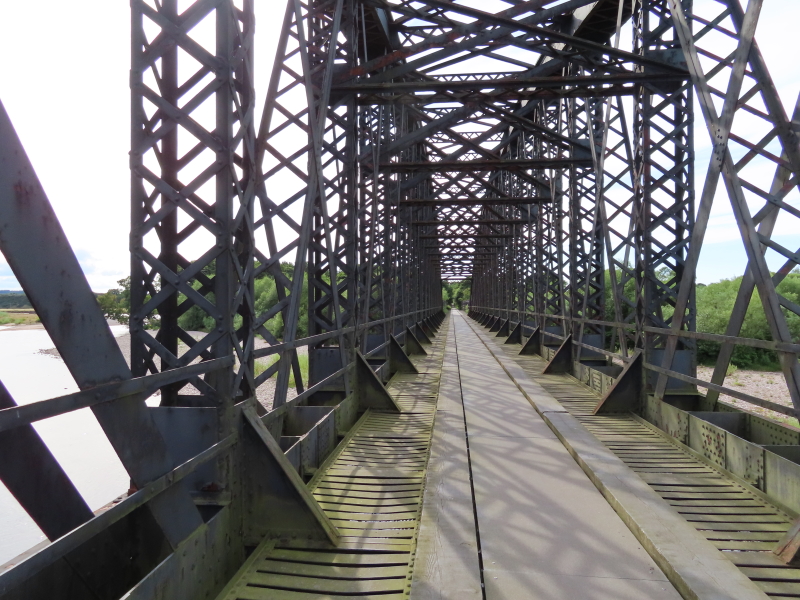 Moving further east along the coast, you come to various settlements surrounding and comprising the town of Buckie – Portgordon, Buckpool, Seatown, Ianstown and Portessie.
We are now reaching another dramatic and rugged section of coastline.
As we pass through the fishing villages of Findochty and Portknockie, the latter famous for the Bow Fiddle Rock – as appears on our Home Page.
Cullen has an impressive railway viaduct and a beautiful sandy bay with sandstone outcrops.
Beyond Cullen, we are soon at the boundary of the County of Moray. Beyond lie Sunnyside Bay and the dramatic ruins of Findlater Castle, both in neighbouring Banffshire.