Moray boasts the greatest concentration of whisky distilleries in the world.
Visiting a malt whisky distillery is a rewarding experience.
Hardcore whisky fans will probably want to visit more than one or two.
It's impossible to put together a "fair" tour of only a few distilleries in Moray.
Omitting any of those which offer tours is in some way unfair.
Each whisky is unique. Every expression of each whisky is unique.
We've also covered some of the other distilleries elsewhere on this site in their own articles – for example, Benriach.
To avoid having to make a controversial choice ourselves, this selection is nicked from the German version of the Lonely Planet Guide to Scotland.
Aberlour
At Aberlour, you get an informative tour with a good tasting experience. Aberlour is part of the Pernod Ricard Group.
Glenfarclas
An independent distillery – owned by J & G Grant – at Ballindalloch, about 5 miles south of Aberlour, on the Grantown road, Glenfarclas is is clearly signposted from the A95.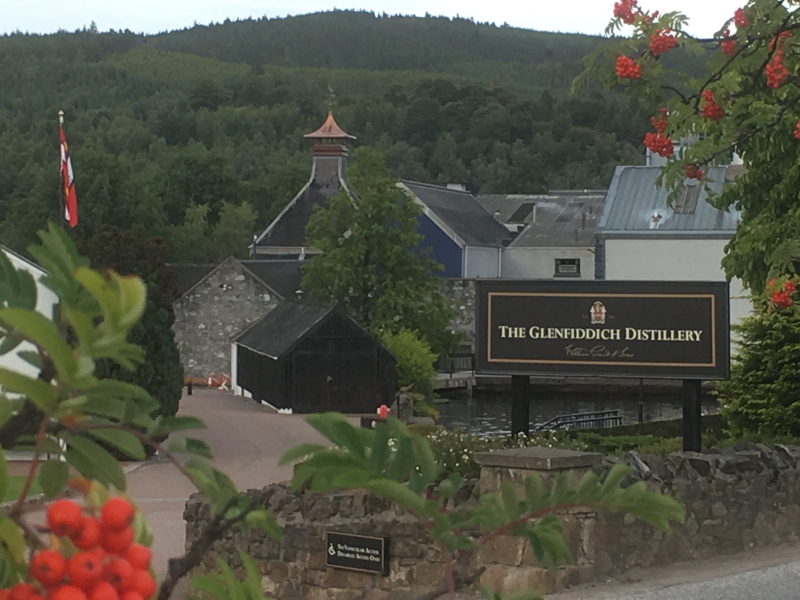 Glenfiddich
There's a lot going on in and around Glenfiddich, with its neighbouring distilleries of Balvenie and Kininvie. Under the banner of owners, William Grant & Sons, Glenfiddich is another independent distillery. The tour usually includes a visit to the bottling hall, which is a relatively unusual feature of the distillery – most distilleries bottle their product off-site. Glenfiddich is the top-selling single malt whisky in the world.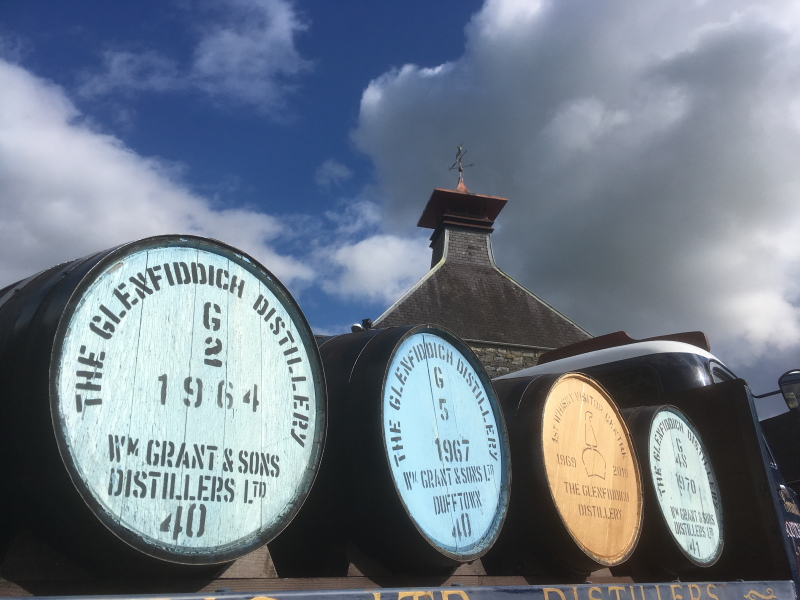 The Macallan
The Macallan opened a brand new distillery, with visitor centre, in 2018 at its Easter Elchies site, above the River Spey near Craigellachie. It provides an interesting contrast to the 'traditional' malt whisky distillery tour offered by those further up in this list. The Macallan is owned by the Edrington Group.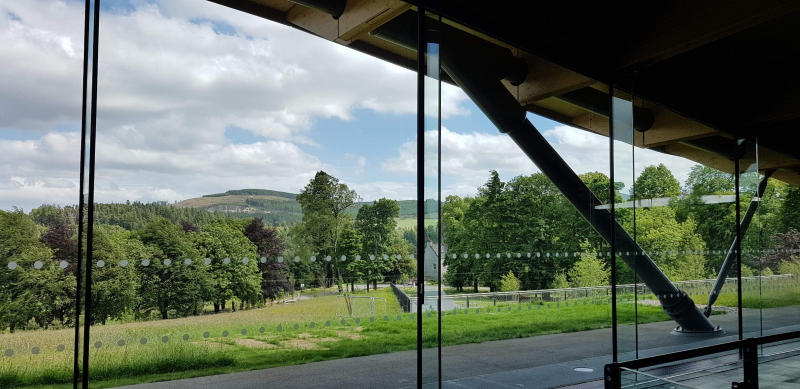 Speyside Cooperage
It is not a distillery but at Speyside Cooperage you can observe close up the fascinating craft of the cooper (cask builders and repairers). The Cooperage is beside the road from Craigellachie to Dufftown.