Everyone says things wrong at times.
When I read the first Harry Potter book to my children – which was before any of the films came out – I called the lead female character (Hermione) Her-me-OH-nee throughout.
Take "Moray", for example.
That's pronounced MURR-ee.
As in, Andy MURR-ee.
— Out of Context Human Race (@NoContextHumans) February 6, 2021
If you work in any customer-facing business in Moray, you'll hear interesting pronunciations of local place names.
Conversations with visitors tend to include questions like: Where are you staying? Where else do you plan to visit?
So, you may hear mention of CraigellATCHie, Rothes (to rhyme with 'clothes'), Belinda Loch, Mulben (to rhyme with 'Culbin') and even Coveessia (the place west of Lossiemouth with the lighthouse).
"I really love your Single Malt. Glenfidditch. The remainder of our whisky tour will take us to the islands, including a visit to La-GAV-you-lin Distillery."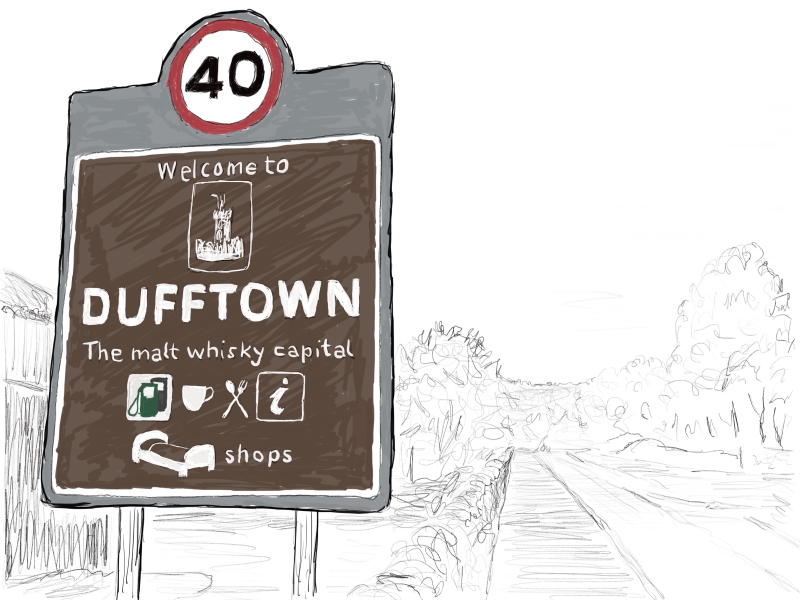 Returning to Hermione, she has to say "Dufftown" in the third Harry Potter book – The Prisoner of Azkaban – and here's Emma Watson from the 2004 film version.