The ruins of Elgin Cathedral sit on the banks of the meandering River Lossie, close to the Landshut Bridge.
Elgin Cathedral is still an impressive and imposing edifice despite its largely skeletal state.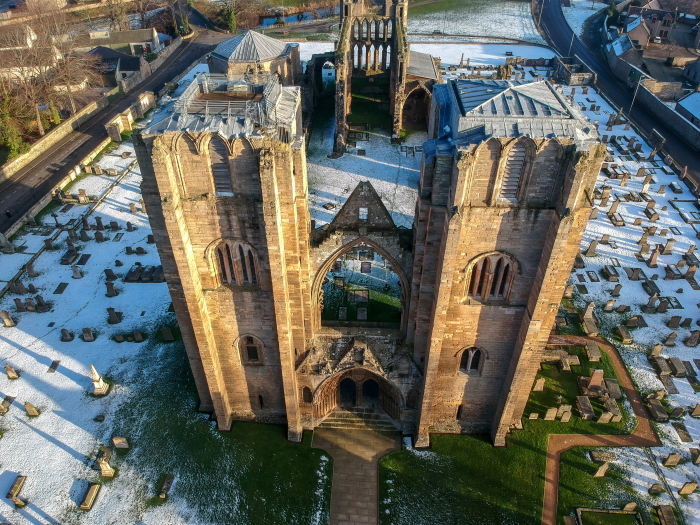 The Cathedral was established in 1224.
It had a chequered history, suffering its first damaging fire in 1270 and extensive damage – again, by fire – when it was attacked by Alexander Stewart, Earl of Buchan, also known as the Wolf of Badenoch.
The Cathedral was renovated and enlarged following these fires. The octagonal Chapter House was built during the extension works following the fire of 1270.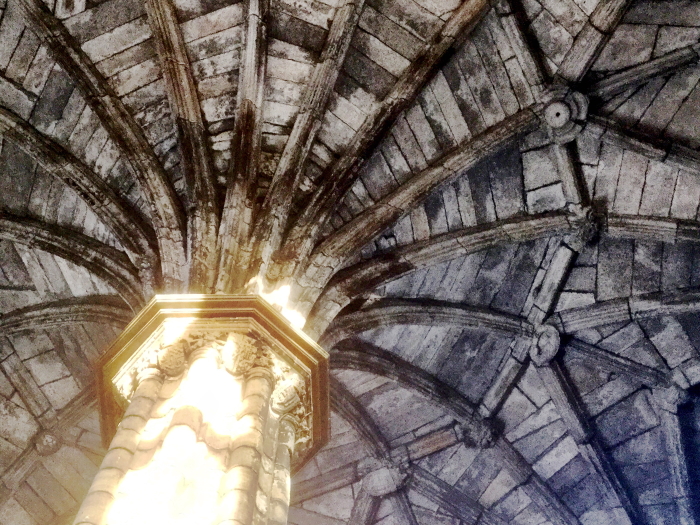 The gable end at the two westerly towers has a double-door entrance and is nearly complete. These towers have been reroofed by the custodians, Historic Scotland, and the north-west tower is a good viewpoint over Cooper Park and in all directions.
An enormous protective wall surrounded the Cathedral precinct.
But only a small section remains.
The wall had 4 access gates, one of which – the Pans Port – is still in existence.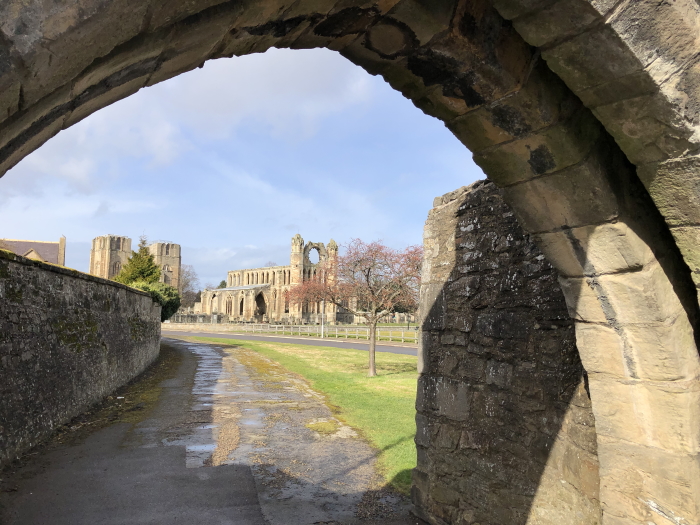 The decay of the structure continued right through to the beginning of the 19th century and it was not until the end of the 20th-century that significant improvements were made to the two Western towers to enhance the visitor experience with better all-weather access to explanatory materials and exhibits.
The Cathedral forms part of Elgin's Castle to Cathedral to Cashmere Trail.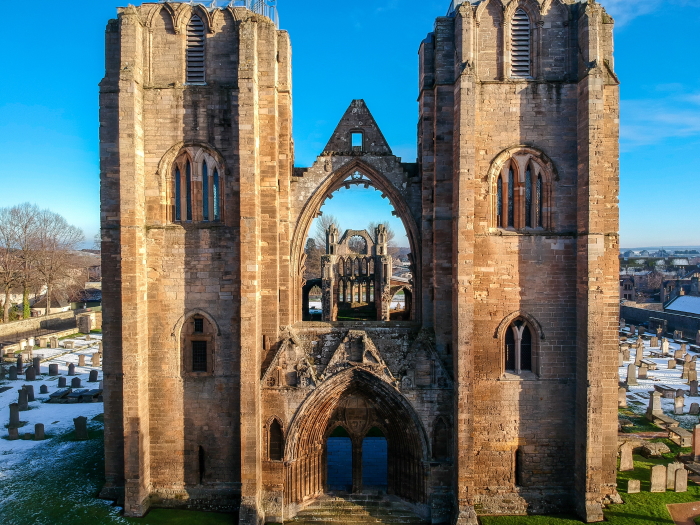 Image credits both aerial photos by Gilbert Pellegrom on Unsplash