Ben Rinnes is the highest mountain in Moray.
It is popular with hillwalkers.
It has one main, well-constructed path and can easily be accessed from the car park reached from the B9009, about 3 miles south-west of Dufftown, up the unclassified road to Milltown of Edinvillie.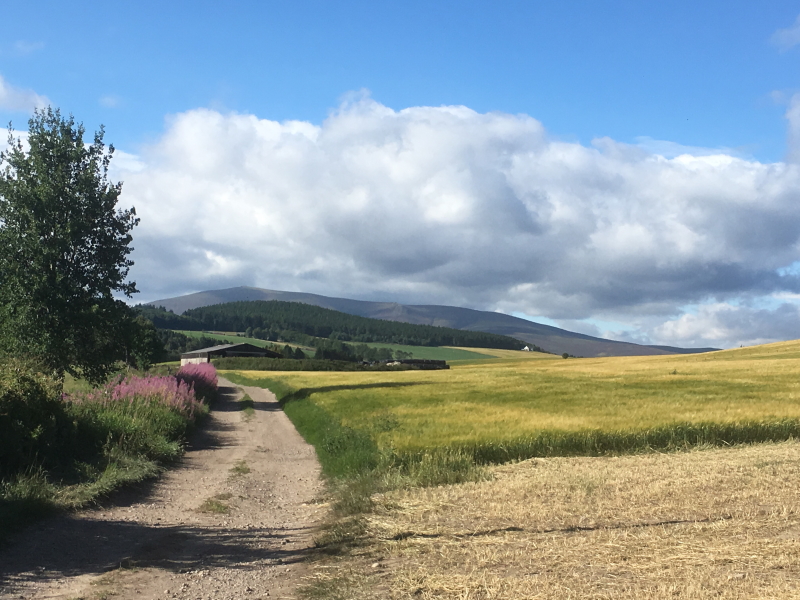 'Rinnes' is originally a Gaelic word.
Ben Rinnes means Promontory Hill or Headland Hill.
In keeping with its name, it commands extensive views over the Laich of Moray and across the Moray Firth to the hills of Ross, Sutherland and Caithness. It has been said that, from the summit, it is possible to see 6 counties (Aberdeenshire, Banffshire, Morayshire, Nairnshire, Invernessshire, Ross and Cromarty, Sutherland and Caithness.
Having a bold and well-defined outline, it is a prominent landmark which is easily identifiable from just about any direction.
At 841m (2,759 feet) in height, it meets the classification for a Corbett.