Some Elgin streets have gained a reputation for particular types of "shopping".
South Street became known as The Wedding Street.
And North Street was reputed (for a day) to be Divorce Street.
But Batchen Street – which almost connects South Street to North Street – is a Brilliant Street.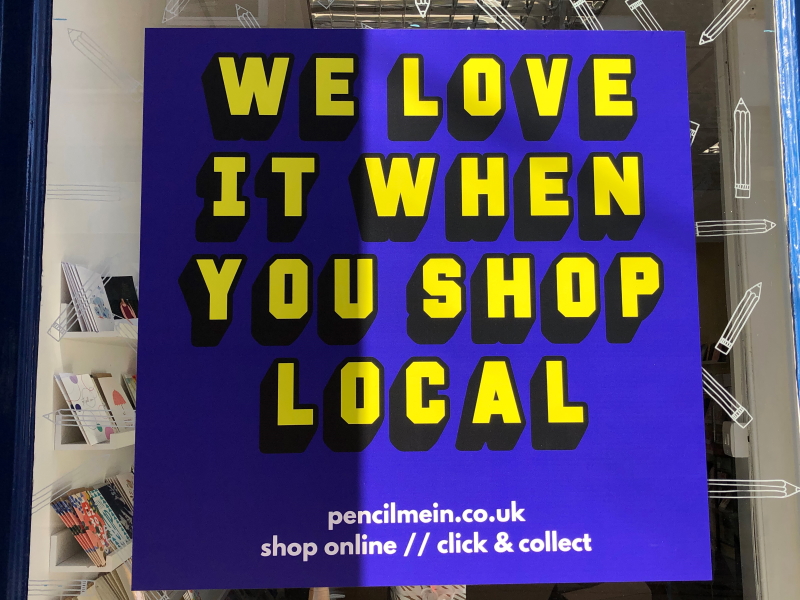 It is a focal point for locally-owned businesses in Elgin and has several out-of-the-ordinary outlets. Great co-operation among the businesses enables them to play off each other's strengths. An ideal place to browse, snack or eat, right in the centre of Elgin.
Here's a selection of what's on offer.
Pencil Me In (Stationery Shop)
A wide and unusual selection of greetings cards as well as stationery you can't live without. The beautifully-presented Pencil Me In website is a good place to visit too if you can't easily get to the shop in person.
Sirology
Against the Grain
Taproom beer emporium. A selection of craft beers from Moray/Speyside and beyond.
Manna
Juice bar and healthy eatery. Fresh Juice, coffees, hot drinks and soup. Quality bagels, pitta breads and wraps. Super cakes.
J.C. Dawson (Butcher)
Long-established (1889) and award-winning butcher's shop which is fiercely traditonal in layout and presentation but not afraid of product experimentation and development – with notable success. As well as the basic versions, all 'unusual' varieties of sausage and burger are highly recommended.
As Mr Dawson himself says, if you're polite to people and sell a quality product, you don't reallt need to advertise to continue a successful business.
Planta
Cafe eatery and wine bar. Aims to be an extension of the traditional coffee shop with an enhanced food offering, focusing on a healthy variety of choices.
Bay Tree Florists and Gifts
Quality flowers, designs and service, from contemporary to wild and natural garden style creations.
Bijou
Spread over 2 floors, this store offers cards, gifts, jewellery and a newly-refurbished coffee shop on the first floor.
Batchen Street Coffee
Speciality Coffee Shop serving breakfast, brunch and lunch alongside cakes, pastries and great drinks.